---

Contact:
Plankton Co., Ltd.

E-mail:
info@plankton.co.jp


---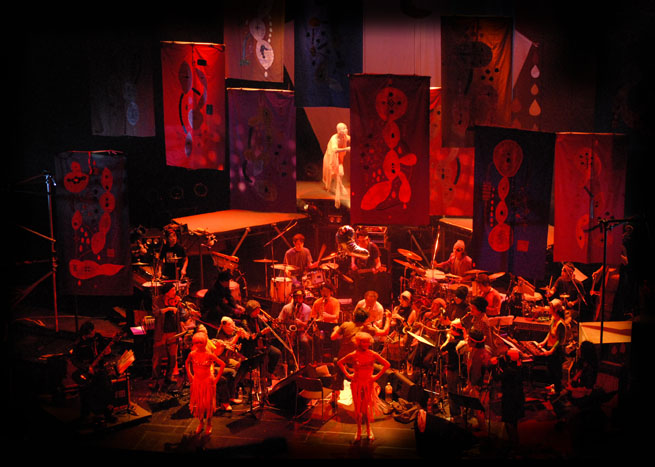 Amazing Spectacle!
Extraordinary Band from Japan!
Fiery Brass & Gorgeous Dancers!
20-30 Musicians, Singers, Female Dancers, Butoh Dancers, Artists and Actor
Appearing as Closing Act at Fuji Rock Festival for 4 Consecutive Years
Jazz + Japanese + Rock + Funk + Ska + Latin + Balkan Beats & Improvisation
Kinetic, theatrical and spectacular - Shibusa Shirazu's electrifying shows are an experience like no other. The large-scale Japanese jazz act comprises 20-30 musicians, singers, female dancers, butoh dancers, artists and actors, all perform together to bring genre-defying shows propelled by powerful dance beats. Audience at Glastonbury Festival 2002, Mers New Jazz Festival and many other venues during their four European tours were wowed at the exciting spectacle of music, dance, live painting, anime screening and stunning stage props, which include a huge flying balloon dragon and even fireworks. Their flexible line-up is capable of bringing the same degree of excitement to venues of any size, from concert halls to clubs.
---